MIXED SOCIAL DODGEBALL – PLAY & PARTY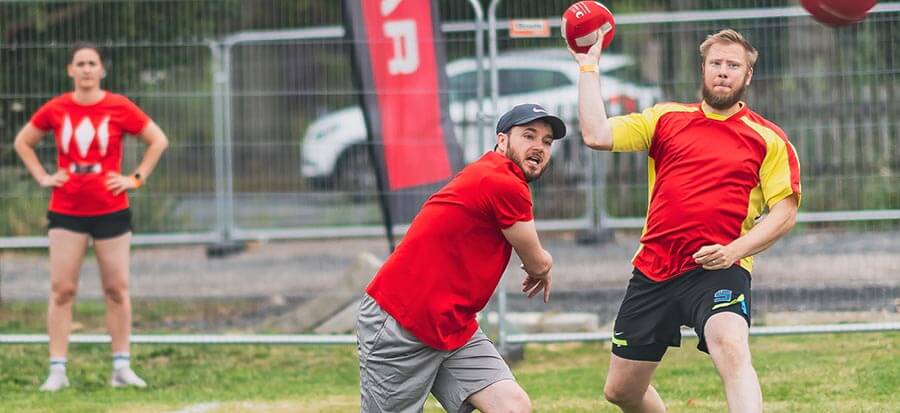 TEAM ENTRY INCLUDES YOUR 2 DAY FESTIVAL PASS
FESTIVAL: 1

9th & 20th July
TEAM REGISTRATION: 20th

 

July, 9am
Competition cup below and the percentage of tickets left. This year there are more prizes & more games. C7s is the go to festival to meet, party and play dodgeball. Bringing people together through the love of sport and music.
1st Prize: Winners cup + £450 bar tab. | 2nd Prize: £150 bar tab. | 3rd Prize: £50 bar tab.
Gates open at 12 pm on Friday 19th, there will be music, festival atmosphere, food, and festival stalls all the way through till the morning, a feast for the senses. On Saturday it's game day, followed by the ultimate big party. (Game schedules will be released closer to the festival date) team registration 9am Saturday the 20th July.
There will be 20 teams in the Mixed Social Dodgeball Cup.
*5 starting players in the area, there needs to be at least 2 women in your starting team.
- Team Entry
- 2 Day Festival Access - 19th & 20th July 2024
- Party Bar Access
- Main Stage & Headline Acts
- Access To Food Vendors & Arenas
- Changing Rooms & Hot Showers
- Access To Camping Add-Ons
- And Much More
MIXED SOCIAL DODGEBALL CUP (% FULL)

0%

0%